Classic '80s Games
wow! i so miss playing these 80s
computer games
!!! highly pixellated and all that...
I remember having a bunch of them on my very first green monitor
Commodore 64
computer!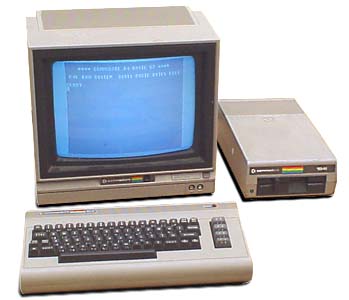 These games came in all these giant 5 1/4" really fragile floppies!!
My second computer was an XT my parents bought for me when i was 13 and the third and fourth (?) i can't remember... definitely some early non-Pentium computers.. I think the computer I have now must be the fifth or something.. umm... lost count after a while.. :p
anyway, i wish i kept the first one! would have made it into the IT museum for sure! but then, i will be such a karang guni (rag and bone) collector.. haha....
(via
filterpaper
)