Discovery of World War II Relic @ Clementi construction site
.. right next to my block! gulp... look at the ugly construction all around.. gonna be like this for the next 3 years.. sigh.. and there goes our wonderful view of the sea.... :(
Update: Experts from the Singapore Armed Forces said it was a Japanese aerial bomb (

aerial!! dropped from plane??

) dating from the Second World War. Usually, when a war relic is discovered, it is taken to a military live firing range to be disposed of. But bomb disposal specialists decided it was actually safer to carry out the operation at the site itself this time around. That was because the fuse had already been activated (!!!), so transporting the 50-kilogramme bomb could be risky.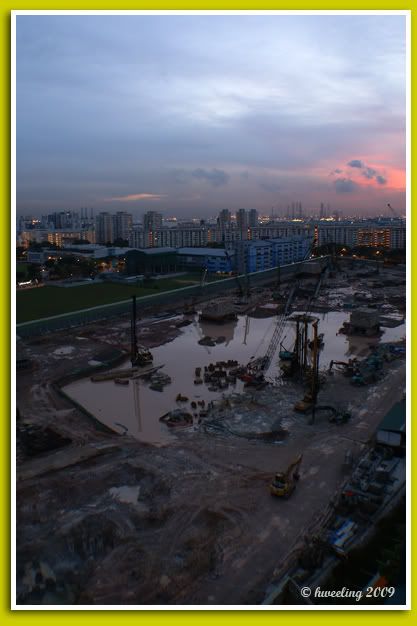 ... and incidentally, found that the household plant next to the balcony window was flowering.. a rare sight indeed.... so pretty...