4TH SINGAPORE AIDS CONFERENCE 2004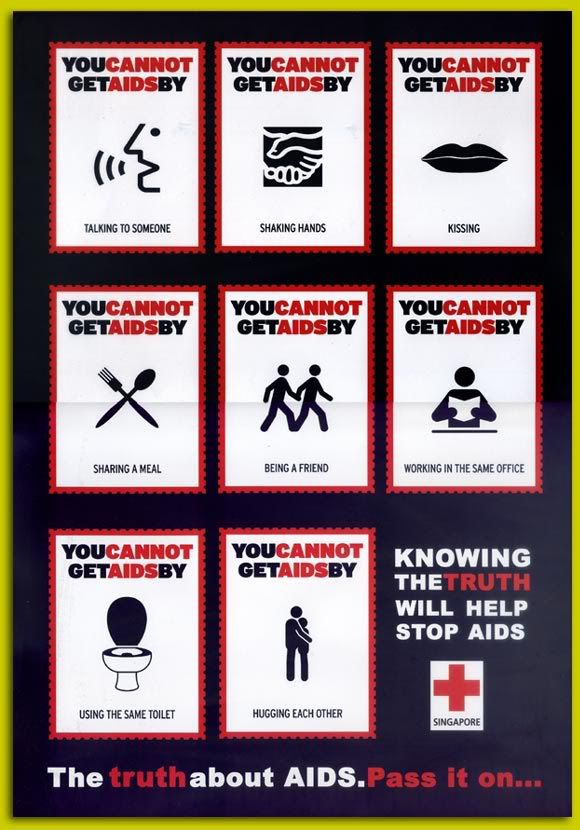 attended Day 1 of the 2 day
Aids conference
. an eye opening and wonderfully educational experience and had tons on my mind after that, but no time to blog them all down for now. in the meantime, i'll leave you with this poster from Red Cross reminding us of the stigma and discrimination faced by those infected with Aids or HIV.
Remember, it was NOT their choice to get Aids or HIV. And it's NOT that easy to get it from them too.
Anyway, when you discriminate against someone for whatever dumb/immature/nasty reason you have, remember that someone else somewhere is probably discriminating against you in one way or other too.
Let's work together to stamp out discrimination and intolerance of every kind from our society!