a quick update (oct - nov 04)
friends, fans and concerned colleagues (past and present),
i had disappeared and i apologise. thanks for your kind patience and undying support and trust in me that i'll return, and of course, your unbelievable loyalty in still checking out this page faithfully, after my unusually long hiatus..i have been extremely busy...
below is a brief pictorial capture of some of what i've seen over the past month. words will follow shortly (i hope).
for now, adios! au revoir! ciao! and take care!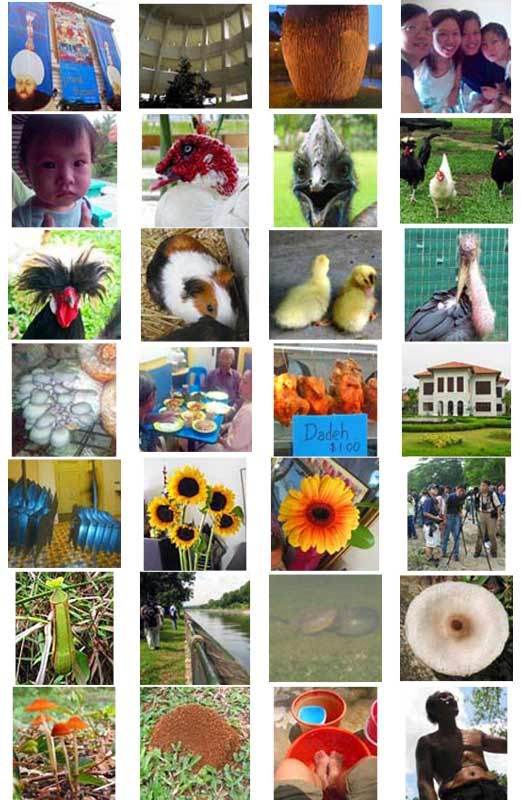 caption update: (1) 'From the Land of the Ottoman Sultans' @ ACM (2) observatory near hilltop jap restaurant @ jurong (3) bottle tree (4) good friends @ chalet (5) kai's niece (6)-(12) the animal resort (13) everbloom mushroom farm (14)&(15) breaking fast @ arab street (16) the old istana @ kampung glam (17) SENI Singapore 2004 @ SAM (18) sunflowers for my sis' birthday (19) pretty gerbera (20) birdwatching @ khatib bongsu with naturetrekker ben (21) pitcher plant @ simpang (22) Sungei Simpang (23) mating horseshoe crabs (24)&(25) wild fungi (26) anthill (27) feet in therapeutic hot spring H2O (28) scary mr lee