Asian Congress of Storytellers 2004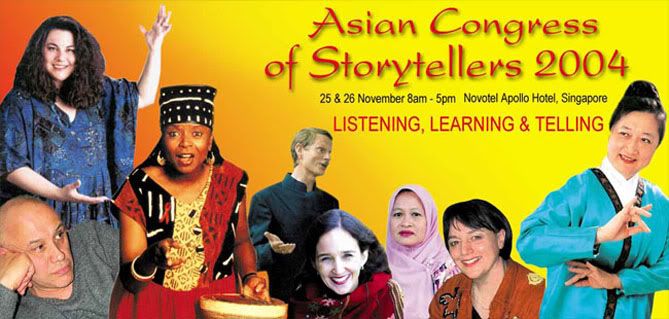 Very Urgent!! :O
The
Asian Congress of Storytellers
is about to pass us by!!
Kai
and I are planning to take part but we need a third person to make it a bit cheaper ($348 rather than $388).
Anyone interested???
It's a good opportunity to meet some world class storytellers and learn how to create and tell stories effectively and creatively to family, friends and anyone interested. I've read through the programme, it's really interesting and varied (drama, dance, songs, folktales, rhythm etc etc) and should appeal to everyone funky and young at heart (dogs young enough to learn new tricks), especially to those of you who are teachers, parents, librarians and storytellers yourself!!
click here
to read it yourself and email me @ hwee(at)asia.com if you are interested ASAP!! Please note that it is on the 25th and 26th Nov which are weekdays.