clay turtle
check out this really adorable handphone ornament my sis just got as a present!!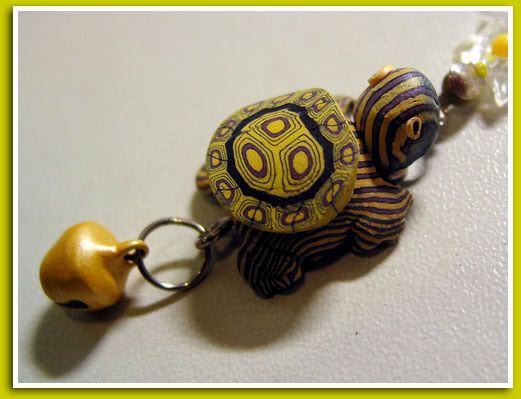 it's made of polymer clay in the Millefiori style!
anyone knows where to buy it?? of course you can make it yourself too! :) it's not that difficult.,. special clay is available, in little blocks, from the place i used to work,
Creative Hands
@ 4th level of Takashimaya Shopping Centre!