Pengerang... Of roadkill, pillboxes, pink chendol and other such wonders..
today I went to Pengerang in Johore for a 1-day cycling trip.. the way i did it was: i went to changi village early (about 8.30am) for a yummy nasi lemak breakfast and to rent a bike from one of the numerous bike shops there (whole day rental $10-$15).. then we transported our bikes via bumboats from changi ferry terminal (the same one that has bumboats bringing you to Pulau Ubin) to pengerang ($8 +$2 for transporting the bike).. we took the boat at about 9.30am.. the journey is about an hour. once we hit the jetty on the other side and cleared customs (quite fast), it was a pretty straight road all the way to the main town Sungai Rengit, with a need to make only a single right turn, well-marked, along the way.. distance is about 19km one-way (takes roughly 1 and a half hours), pretty flat road with occasional traffic.. we got there in good time for a delicious but affordable lunch at the ever-popular-with-singaporeans crystal jade (no affiliation) seafood restaurant. then we spent some time exploring the town before heading back to the jetty, visiting a mango farm along the way to buy honey mangoes (RM5 per kg). latest boat leaves pengerang for changi at 4pm. don't miss the boat else have to stay overnight in pengarang.. :p
anyway, here are some pics...
on the way there...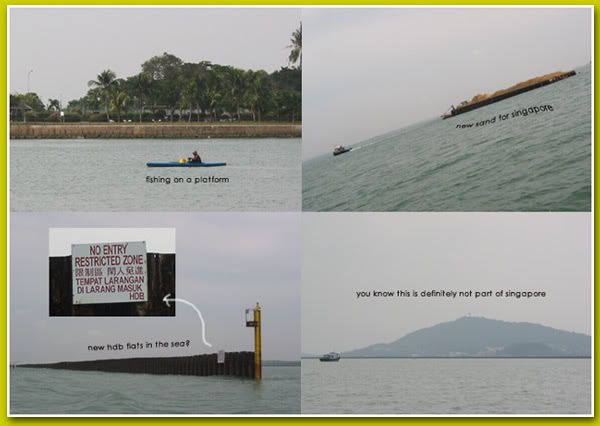 on the way to largest town Sungai Rengit...
in Sungai Rengit itself...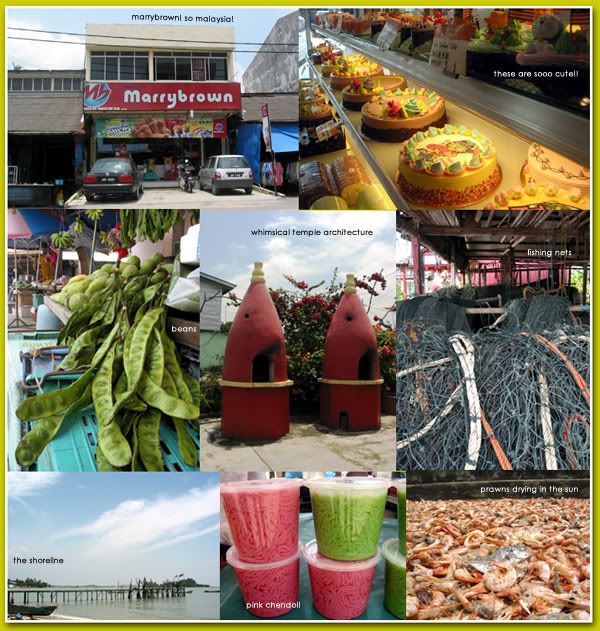 anyway, i've decided not to post pics of the roadkill.. have decided it is a bit too distasteful.. :)