Toys, toys and more toys
(Singapore Toy & Comic Convention 2008 @ Suntec)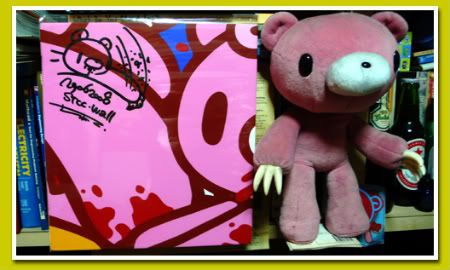 Bought a piece of the wall from Gloomy Bear creator Mori Chack's booth.. toys were all sold out by the time i got there but they started to sell chunks of the wall instead, with the artist's autograph, for $10 a piece and my, was the queue long! :p i can't believe mori chack is actually here! i've been such a huge fan since 2002!! :p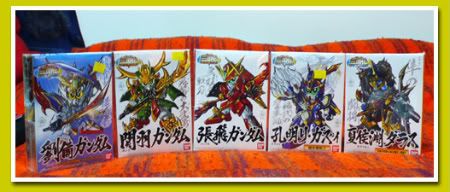 Couldn't resist buying the Bandai Gundam series of BB Warriors - Romance of the Three Kingdom.. hope i have time to assemble them all together..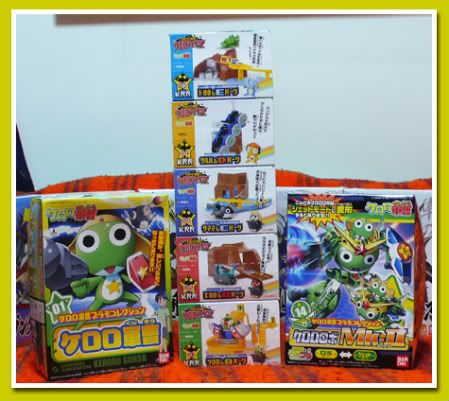 and i still have all my Keroro toys to assemble... :O..
and guess what?? I managed to buy the Friends With You's Wish Come True toys made by Strangeco!! whee... they are so cute!! and apparently they jingle too when they rock from side to side!