National Day Parade 2009 Rehearsal @ Marina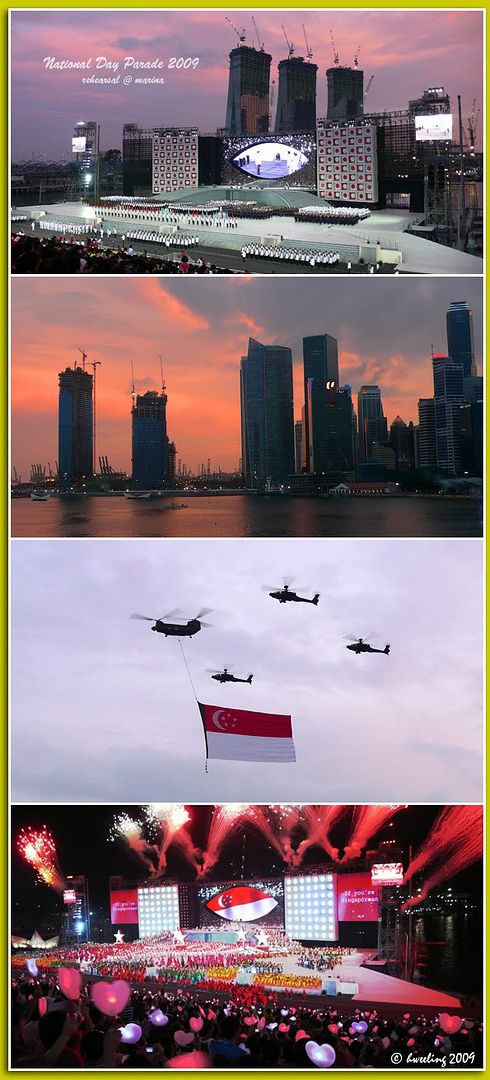 a much smaller crowd, less singing of those familiar and heartwarming songs folks of my generation grew up with, less of my favourite item - the military police throwing their bayonets with superb precision, fewer RSAF fighter planes in the flypast (maybe cos it's just the rehearsals)...replaced with more fancy technology, and more silly storylines, confusing choreography and also more hideous and meaningless costumes... and worst of all, my fave singa the courtesy lion has been ridiculed, making a comic appearance as the lion sang nila utama spotted when he first arrived on singapore's shores... (see
singa without pants
as he was in the past vs.
now
)
i even saw singa just this afternoon, opposite funan centre, warning singaporeans and tourists alike to "wear a mask if they are coughing or have a cold"...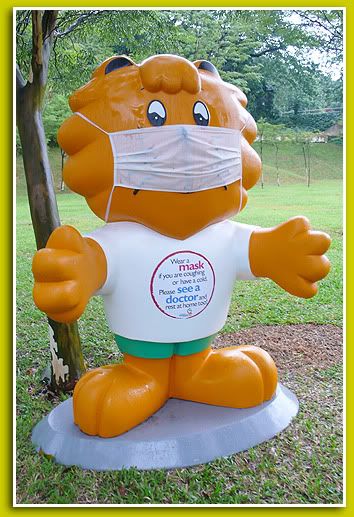 WILL TODAY'S KIDS REMEMBER WHAT THIS FRIENDLY MASCOT STANDS FOR IN THE FUTURE??
Talk about brand destruction! and at this time when there is an even greater need and urgency (with the falling standards of manners and etiquette) for all of us to educate the current generation of youngsters on what it means to be courteous...
sigh! and they do that to our favourite character??
who else will they assassinate next
??