Limited Edition Grass Mud Horses (with mama making yummy dumplings in the background)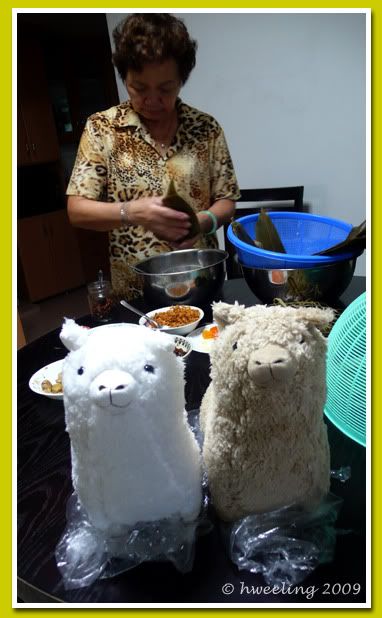 this is what you find when u google "political reforms china"....hahhaa... see
link
... btw, these little alpacas even come with their individual birth certs!! they are too cute.. i couldn't resist buying them...
btw, that's my mum wrapping bakchang in the background.. ya, i know it is after the Dumpling Festival but she's perfecting her skills so.... haha.. she practices hard i can assure you... and the dumplings she makes are the best in the world!
for the background about these cute creatures, click
here
.... and this is the
youtube video
that started it all...