The Swift
yesterday, on my way home from work, a sweet little red car on the opposite side of the road suddenly caught my eye. it caught my attention because it looked like the kind of car that i would love to drive...
it was cute, sporty, zippy, yet not a "oh-i'm-so-cute-don't-u-love-me" wannabe like that.. urgh..
Nissan March
- RETCH..!!!!
but i couldn't see what model it was because i could only see the side of it.. it was PERFECT... i craned my neck as my car was held back by the red light, trying hard to see if i could see the car model stated at the back of the car...
then when i finally inched forward enough to see it, it turned out to be .....
EXACTLY THE SAME CAR I AM ALREADY DRIVING NOW!!
HAHAHAHAHahaha... :">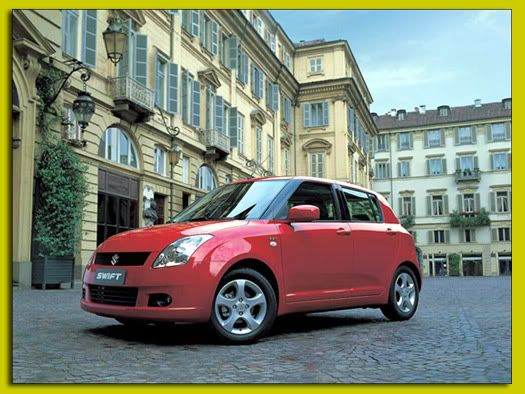 an unexpectedly bimbotic moment ... :p...
gonna go for a roadtrip soon with my OWN little red car!! yippeee!! :)