standard chartered marathon 2004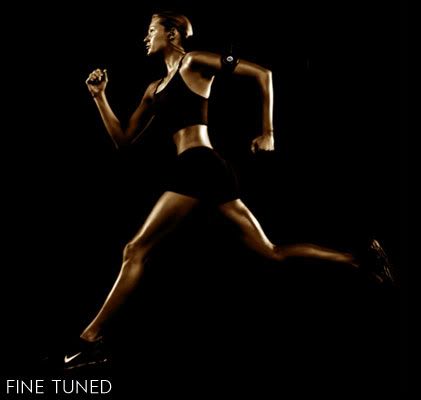 no, that is not me.. i am not so stylish when i run... just thought it is a nice and inspiring picture..
in fact, yesterday's half marahon (21.1km) run for me was excruciatingly painful.. started cramping up after hitting the first 10km. had to limp to the medics and they gave me some strange oil to massage my thighs.. felt better but then the leg cramps started coming again on and off.. and i also felt continually dehydrated and my toes began to curl up involuntarily ... very very uncomfortable.. and not to mention my coughing and wheezing and choking on my phlegm (from my month-old cough).. grrr...
walked, hobbled, jogged all the way to the finish line, looking real terrible when i finally crossed it... lucky i wasn't the last to come in. ha. not too bad a timing too considering how little training i had before the run.. sigh.. in fact, i think the last time i ran was a good 2 months ago! darn the wicked flu bug...
sigh, next year, i swear i'm going to keep healthy all year round so i can get all my training properly done and come in blazing like the woman in the picture* above!
*i'll check the official photo website in two days' time to see if any photographer caught my picture as i crossed the line. i'll post it up to show u how bad i look when i came in... haha.. :p
Update: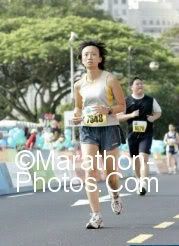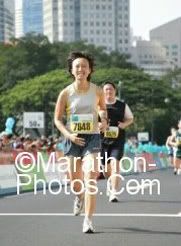 here's how i looked as i approached and then crossed the finish line.. not too bad but rather sloppy, don't u think?.. i need new shorts.. ha.. anyway, i found a few other pictures of me but they were way too odd to put up... you should just see the expressions! haha.. see if u r clever enough to find them yourself online, ya? :p