Singapore Flyer - Teachers FLY FOR FREE!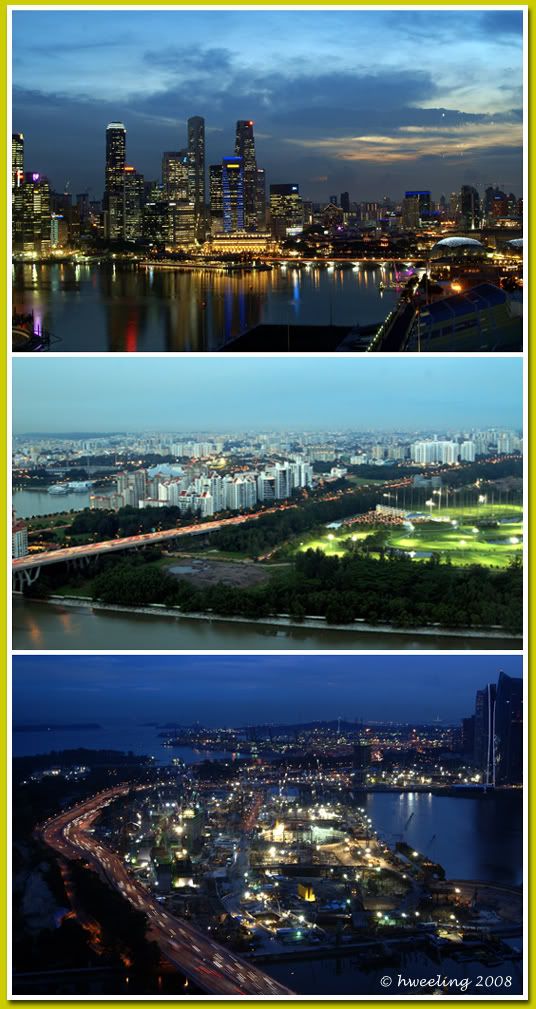 view was quite nice but if i had to pay (
thank you Singapore Flyer for the free flight
!!), i'll probably wait for the Sands IR to be up first so there'll be more stuff to see.. anyway, take the 7pm ride, its probably the best.. it's the so-called "sunset" time when the sky turns a beautiful blue, u can still see the clouds and the office lights have yet to be turned off... a friend of mine tells me the Moët & Chandon Champagne Flight is worthwhile too. bring your loved one.