I Like DHC Balloons!
:p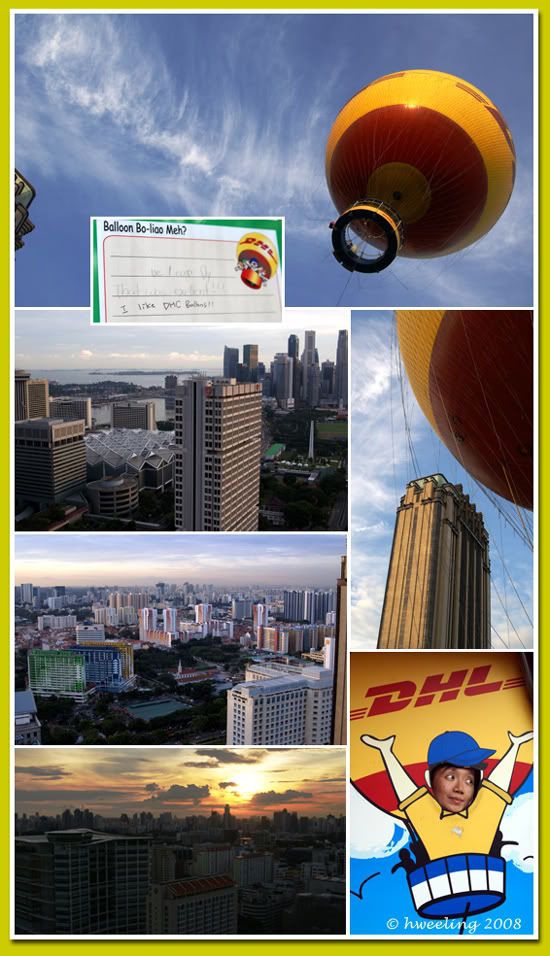 managed to catch the DHL Balloon before it closes end of this month... it's actually a lot more enjoyable than the Flyer, albeit a lot shorter (10-15mins vs. 30mins) cos you can feel the "takeoff" and the wind in your hair, instead of feel like you are just in a grimey fishtank going round and round.. haha.. :p
its not cheap at $23 to go up to 150m (but still cheaper than the $29.50 of the Flyer) but i kinda feels its quite worth it.. then after that you can proceed to eat charcoal steamboat or hainanese chicken rice (or both! which is what i did! p) at the New 7th Storey Hotel, which you definitely need to do if you haven't already tried it, before the authorities demolish it (so sad!! :( ) for the downtown line one (or something like that).