Visit to Marina Barrage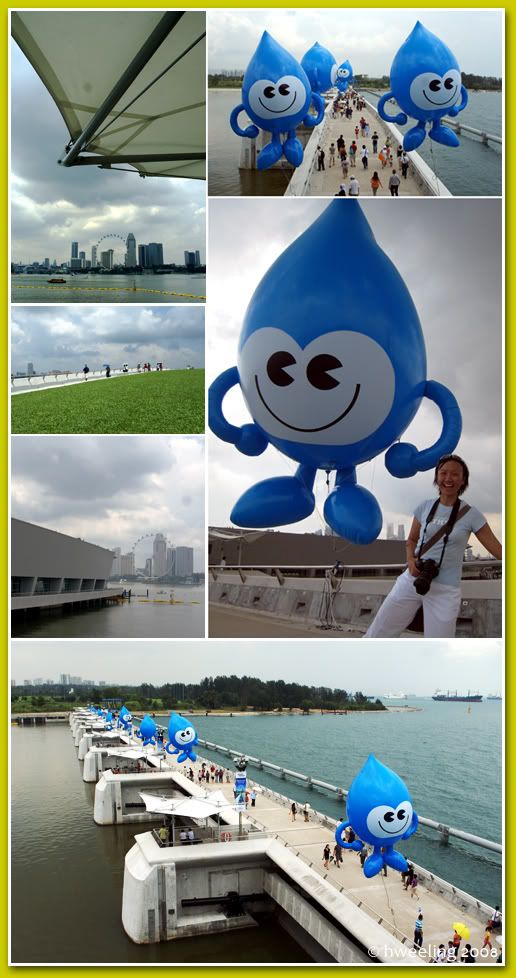 Water Wally!!! Notice the brown water on the left (reservoir) and the blue water on the right (sea)?? Gulp!!
Background
Built across the mouth of the Marina Channel, the Marina Barrage creates Singapore's 15th reservoir, and the first in the heart of the city. With a catchment area of 10,000 hectares, or one-sixth the size of Singapore, the Marina catchment is the island's largest and most urbanised catchment. Together with two other new reservoirs, the Marina Reservoir will boost Singapore's water catchment from half to two-third's of the country's land area.

The Marina Barrage is the result of Minister Mentor Lee Kuan Yew's vision nearly two decades ago when he envisaged damming the mouth of the Marina Channel to create a freshwater reservoir.
(Related: "
Who's Water Wally?
")