Canon Photomarathon 2007 - my (uninspired) entries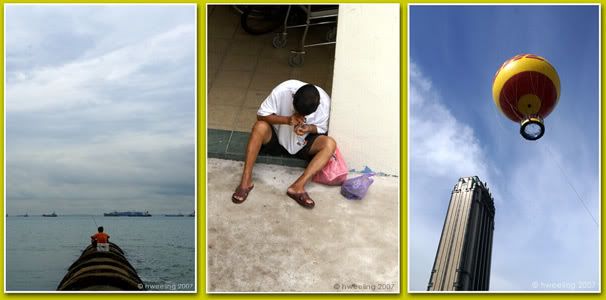 Themes: Passion; Challenge; Playtime!
couldn't bring myself to the right mood to shoot all of yesterday.. morose and unimaginative, i shot no more than 30 shots in total (i'm sure others did hundreds or even thousands!) and handed in all my photo assignments way before time (we're given 3 hours to shoot each theme before the next one is announced).. i'm ashamed of how i let my emotions overwhelm one of my greatest interest and passion.. but i am after all, only human..
*hangs head in shame*